Houston Sprinkler Systems | Bayside Landscape Services, Inc.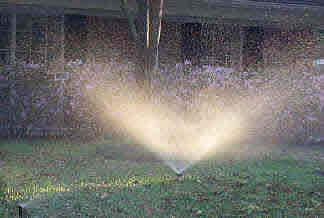 If you are going to invest in a landscape, it's a good idea to consider how you will consistently water. Sprinkler systems give you more leisure time and allow you to leave your yard and go on summer vacations without worrying if your plants will be healthy when you return.
A sprinkler system also allows you to water early in the morning. This time is the best time, since water pressure is stronger. There is usually less wind, the air is still cool, thus you will lose less water to evaporation. Also, the sun angle will not let droplets of water on foliage magnify the sun's rays and burn the leaves.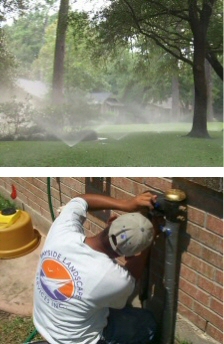 Texas Licensed Irrigator #4846
Irrigation in Texas is Regulated by the Texas Commission on Environmental Quality (TCEQ)
P.O. Box 13087 Austin, Texas 78711-3087
Phone: (512) 239-6719
Phone: (512) 239-1000