Houston Sprinkler Drip Irrigation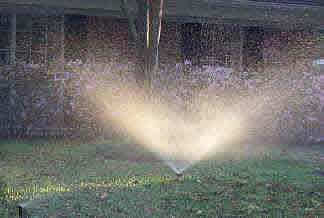 Drip Irrigation
Texas Licensed Irrigator #4846
Controlling the frequent, slow application of water to soil through mechanical devices called emitters. Emitters are built into or attached to small, plastic water delivery lines that carry water to each plant to be irrigated.
Drip irrigation is commonly used for growing vegetables, or plants growing in containers.
Emitters control the water flow from lateral lines into the soil. Drip irrigation is measured in gallons per hour. Some emitters are rated for 1/2, 1, 2, and 5 gallons per hour depending on the type of plant material to be watered.