Houston Landscape Design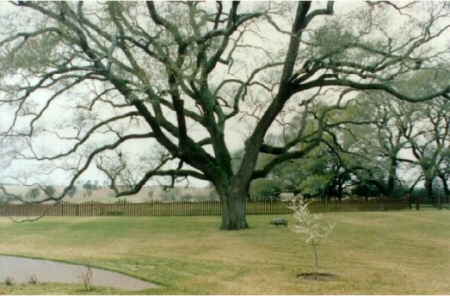 Landscape Design Needs
As months and season pass and you find yourself looking at your home that stays the same, have you ever thought "Hey maybe I should look into some Houston Landscape Design?" If you haven't, you should! However if you have then you should consider us for all of your Houston Landscape Design needs. We are a professional company that specializes in all aspects of Houston Landscape Design and can turn your uninteresting yard into one that should be shown as the yard of the month in no time. By allowing us to work on your Houston Landscape Design you are agreeing to let some of the leading men in the industry transform your dreary yard into something you can be proud to show off. We are capable of doing a great many things and will work with you on deciding what is the best course of action for your Houston Landscape Design.
Technicalities of Deisgn in Houston
Before diving right in to all of the technicalities of Houston Landscape Design, you should know as the customer that first and foremost we strive to create for you a place to call home. While there is a big part of Houston Landscape Design that stems from appearances and aesthetics, we believe that before anything a house should be a home. This means that regardless of what we might do to make your yard simply amazing we also to use our skills in Houston Landscape Design to make your yard a family friendly space that can be used to create memories and lasting impressions. Unlike other Houston Landscape Design companies this drive to create a personal space allows us to excel is keeping all of our customers satisfied with the end result. Its these types of slight differences in what we do when comparing our Houston Landscape Design to other companies that should help you decided why you should be using us.
Landscape Design Process
Now that you know what kind of people we are and how we like to make use of our Houston Landscape Design, you should know how exactly we plan to make this process about you. Houston Landscape design is all about the customization of your yard. However, it can't simply be built by anyone who knows Houston Landscape Design. This type of work requires you to be wholly involved in the process. For our Houston Landscape design we like to constantly be engaged with customer, and receiving feedback and ideas the entire time we are creating you Houston Landscape Design. This hands on approach allows us not to just build you a custom yard, but rather fabricate a place that you personally have envisioned, one where you know that you had a direct influence on the overall Houston Landscape Design. As a company that specializes in Houston Landscape Design it is of he utmost importance that the customer not only be satisfied, but in love the property after we have finished or work. Anything less should, and will be considered a failure by our team of Houston Landscape Design employees.