Landscape Houston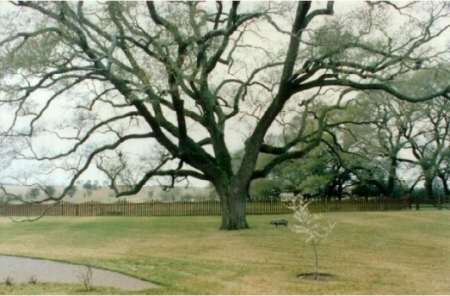 Landscaping from Bayside Landscape Services, Inc.
Ever thought that your yard might be in need of a landscape Houston rejuvenation? If the thought has ever crossed your mind, then there is likely a solid rationale behind that fleeting thought. There are simply so many amazing benefits to a landscape makeover for your yard. This article was written expressly for you, the prospective customer, so that you could read about some of the benefits that Bayside Landscape Services, Inc. can offer you. Firstly, we want to be sure that you realize that landscaping is in fact an investment, and landscape will increase your Houston home value greatly. Also, landscape has sentimental value in that it provides a location for you and yours to enjoy the great outdoors within the privacy of your own home. Landscape can dramatically change the face of your home and leave you with an increased home value and a place to enjoy life's simple pleasures in.
Landscaped Houston Homes
The real estate market is infamously fickle, properties rise and fall in value very quickly as their resources and the neighborhoods around them change. Nevertheless, with landscaping, you can lock in your home's value at a higher number for good. Houston homebuyers want an outdoor oasis to accompany the homes that they are looking to purchase. The last thing that a homebuyer wants to see in a listing is a scrubby looking brown grass yard littered with weeds. When you make a choice to have a landscape makeover done on your yard, you are ensuring that your backyard will wow any future prospective buyers and leave them falling in love with your property.
Landscaping in Houston
While an increased home value is definitely a benefit of a well landscaped yard, the sentimental value gained from having a place to celebrate life's milestones with your family and friends is incredibly enticing as well. When your kids are growing up, you can bet that their memories playing outside after school will be amongst those that stick with them forever. You do not want them to remember a blank concrete slab or dying brown grass. No, you want them to have a beautifully landscaped yard to tell their own kids about, as they share their stories about growing up in your home. Landscape renovations can help you add recreational elements to your yard that your children will absolutely love. Want to make a space explicitly for a giant playground? Bayside Landscape Services, Inc. a Houston Landscape specialist can help that dream become a reality. Want a nice stone area for a fire pit? That is something that your landscape specialist can work to install as well.
Landscape Project Houston
Regardless of whether you are thinking about a landscape project because of the monetary value that it could add to your home, or because of the sentimental value an amazing backyard will provide. Rest assured that a landscape renovation in Houston is most definitely a great decision. Are you still on the fence? Feel free to give Bayside Landscape Services, Inc. a call today and we will tell you all about the various landscape options that our Houston based company has to offer.